For your convenience, I have placed
the woodfill texture I used in this tutorial...
Woodfill.zip
1. Open a new image 400X500 Transparent

2. Add a New Layer
3. Using The Selections Tool -

Rectangle
Draw a Rectangle at the bottom of the work
area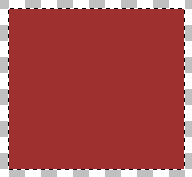 4. Fill with a shade of Red
5. Go to Image, Deformations and choose
Perspective Vertical...
Use the settings pictured below
and click ok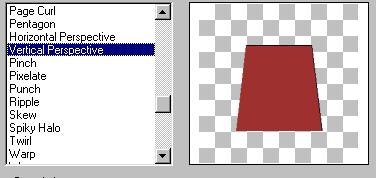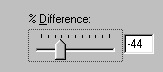 6. Using your magic wand, click in
the center of the shovel
7. Now go to Image, Effects and Blinds
and use the settings below
For the Color, I used black...
8. Go to Image, Effects, Image Bevel and
use settings below
Then go to Selections and Select None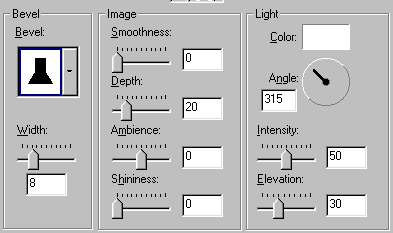 9.Add a New Layer
Continue on to next Page
Snow Shovel-Pg 2
Kath's Tutorial Korner
© 2000 *Kath's Tuts & Graphic Designs*